Not to mention total and preset count
Are you having trouble with complicated production counts?
For example, if you want to count 1,000 sets of products that will be completed in 20 processes with 1,000 pieces per case. If you want to send a signal from the counter after 15 shots to disconnect the product.

In addition to general-purpose total count and preset, it is also equipped with N-cut function.
It is also possible to output an output signal in the quantity setting.
Equipped with a count function according to various other situations.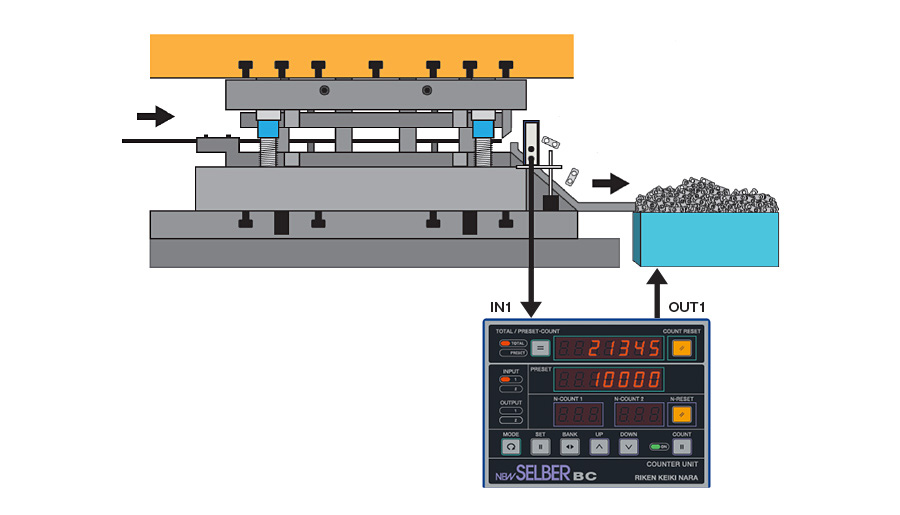 Multi-counter Product Line-up